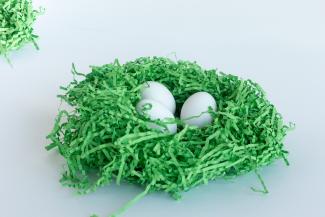 What You Should Know Before Buying Life Insurance
Throughout its recent history, life insurance has been a paradox for many people. It's greatly appreciated when it is needed most, at the death of a breadwinner, and it's dreaded when it is being contemplated to fill a need. Few consumer products are the object of such a love/hate relationship as life insurance.  The thought of buying life insurance is not something that most people relish, yet, if it is done right, it can provide the greatest peace-of-mind a person can have. The key is to do it right. Following this helpful advice for buying life insurance may ease the burden and have you feeling good about your purchase right from the beginning.
Buy it for the Right Reasons
Most people don't like to be sold life insurance, but they will buy it if they recognize the real reasons for buying it.  It's important not to think of life insurance as simply a death benefit.  It's much more than that. Life insurance is a family's ultimate security blanket. It could mean that the family is able to stay in their home. It can ensure that the kids still receive a quality education. It means that a non-working spouse has time to comfortably re-enter the workforce.  It provides the financial security that every family needs.
The focus of the life insurance purchase needs to be on what it will actually do for you and your family. Sometimes the only way to achieve that focus is to step outside of your home, look back at your family, and imagine what it would be like for them if you were never to walk through the front door again. As unpleasant as that may be, solving for that possibility with life insurance can bring a tremendous amount of comfort. 
Calculate, Don't Guess, the Need for Life Insurance
With so much at stake for you and your family, it doesn't make sense to simply guess at the amount of life insurance they will need. Simply formulas, such as a multiple of annual earnings, are likely to fall short of the actual need.  It's also not very comforting if you feel you own too much life insurance.  By taking a little extra time up front, you can arrive at an amount that you and your family know will provide the right amount of financial security.  Several factors need to be considered:
current assets and current liabilities
earning capabilities of the surviving spouse
income available from other sources
future income needs of dependents at all stages of life
important family obligations such as college education
protection of a family owned business
Most financial advisors and life insurance agents can provide you with a no obligation analysis which can crunch the numbers based on a few different scenarios. 
Buy the Right Kind of Policy
Life insurance comes in several forms and it is very important to match the right kind of policy with your situation and need.  There are two basic forms of life insurance, term and cash value.
Term life is for those who think that their need for life insurance will only be temporary. If you can be assured that the need for life insurance will not exist after a period of time, say 20 years, then term can be the most cost effective way to provide protection. If, for any reason, the need might continue then it may not be the best way provide long term protection. 
Cash value life insurance provides for permanent protection and, when it is recognized that the need for life insurance may continue for a long period of time, it can actually be the more cost effective way to provide long term protection even if you should become uninsurable at some point.
Find a Reliable Agent
The part of the life insurance purchase process many people dread is having to deal with a life insurance agent who may try to push products and life insurance amounts that you don't need. While there are a lot of inexperienced insurance agents out there, there are also some very qualified and conscientious insurance professionals to be found. 
Having an experienced and reliable agent or broker can be invaluable when you are trying to wade through the complexities and confusion of the many different types of policies.  A good insurance professional will know how to help you better understand your particular need and match you with the most suitable product.  They can also help you navigate through the underwriting process and find the best offer for your underwriting class. A good agent or broker can save you time and money in the long run.
It may be best to work with an insurance broker who has access to many companies' products. It's recommended that you check with people you trust to get some referrals and then interview several brokers until you find the one you can work with.
Minimize Your Costs
Nobody wants to feel as though they paid too much for something, especially their life insurance.  Working with brokers or insurance comparison sites on the internet, you can compare policies for the lowest premiums, the best cash value returns, and the lowest expenses. 
There are plenty of ways to keep your costs down starting with making sure you buy the right amount to start.  If you end up buying more policies in the future, it will increase the overall cost of your life insurance.  Plus, many companies offer breaks based on the amount of the face value. So, if you're need is somewhere around $900,000 for a face value, be sure to check the rates for a policy with a $1 million face amount – it could be less expensive.
Consider combining life insurance policies for maximum coverage.  By combining a permanent, cash value policy, for your long term needs, with a term policy to cover the more immediate dependency needs of your children, you can stretch your coverage with a lower investment. 
Summary
The life insurance purchase doesn't have to be a dreaded event, and it is certainly not a necessary evil when you consider that it is the ultimate expression of your love for your family.  Making a few good decisions based on your actual need and situation can actually make the process easy and very fulfilling. 
The cost and availability of life insurance depend on factors such as age, health, and the type and amount of insurance purchased. Before implementing a strategy involving life insurance, it would be prudent to make sure that you are insurable by having the policy approved. As with most financial decisions, there are expenses associated with the purchase of life insurance. Policies commonly have mortality and expense charges. In addition, if a policy is surrendered prematurely, there may be surrender charges and income tax implications. Insurance policies contain exclusions, limitations, reductions of benefits, and terms for keeping them in force. Your financial professional can provide you with costs and complete details.
*This content is developed from sources believed to be providing accurate information. The information provided is not written or intended as tax or legal advice and may not be relied on for purposes of avoiding any Federal tax penalties. Individuals are encouraged to seek advice from their own tax or legal counsel. Individuals involved in the estate planning process should work with an estate planning team, including their own personal legal or tax counsel. Neither the information presented nor any opinion expressed constitutes a representation by us of a specific investment or the purchase or sale of any securities. Asset allocation and diversification do not ensure a profit or protect against loss in declining markets. This material was developed and produced by Advisor Websites to provide information on a topic that may be of interest. Copyright 2021 Advisor Websites.